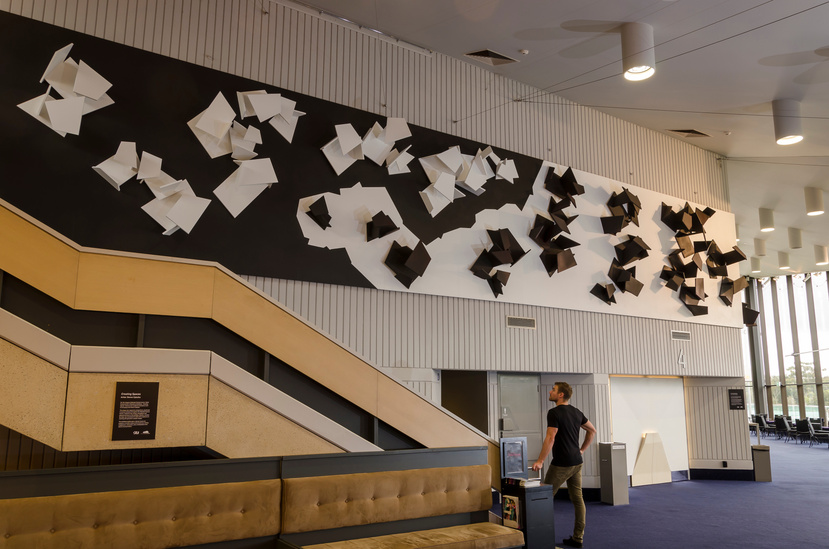 Changing Spaces, Particle Board, Acrylic paint, Spray Paint, Dimensions variable, Adelaide Festival Centre, 2014
Creating Spaces, SALA/Adelaide Festival Centre Residency Exhibition, 2014
http://www.todaytonightadelaide.com.au/stories/sala-sculpture

http://www.salife7.com.au/south-australia/places/entertainment/sala-2014

As a new initiative of the 2014 SALA Festival, two artist-in-residency programs were offered to South Australian artists. These residencies took place at SAHMRI (South Australian Health & Medical Research Institute) and Adelaide Festival Centre, having been made possible by the Don Dustan Foundation.
Chosen as Adelaide Festival Centre's inaugural artist-in-residence was emerging sculpture/installation artist Steven Cybulka. A recent graduate of Adelaide College of the Arts and builder by trade, Cybulka spent five months as artist-in-residence at Adelaide Festival Centre, translating his building skills into art in response to the people, spaces and architecture.
The end result of the residency was Cybulka's exhibition Creating Spaces, a permanent installation of uniquely site responsive compositions in the Space Theatre foyer at Adelaide Festival Centre. The installation, made up of wooden geometric shapes, responds to the energy, atmosphere and physical structure of the building – one of Adelaide's architectural landmarks.
The exhibition was designed to build upon the already existing vibrant visual arts program currently in place at Adelaide Festival Centre by creating engagement, interaction and a revitalisation of its spaces of presentation.
--Charissa Davies, Visual Arts Curator - Adelaide Festival Centre.

https://www.adelaidefestivalcentre.com.au/about-us/blog-home/artist-in-residence/#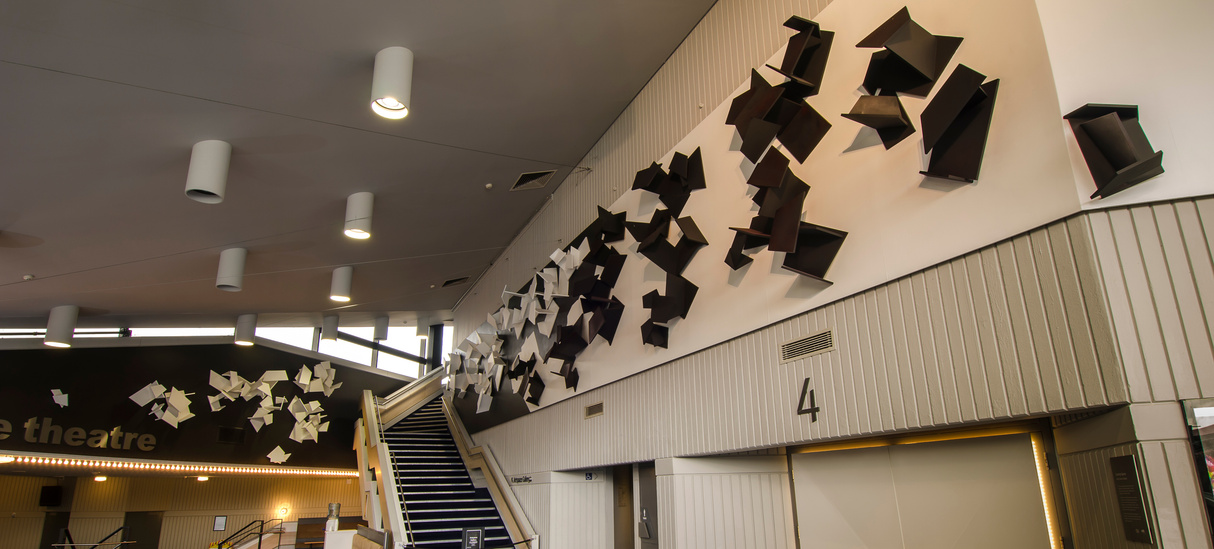 Changing Spaces, Particle Board, Acrylic paint, Spray Paint, Dimensions variable, Adelaide Festival Centre, 2014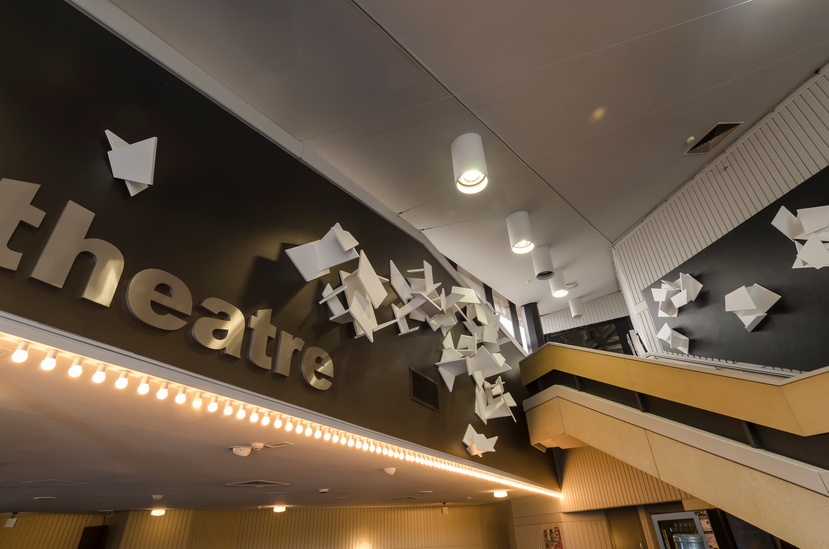 Changing Spaces, Particle Board, Acrylic paint, Spray Paint, Dimensions variable, Adelaide Festival Centre, 2014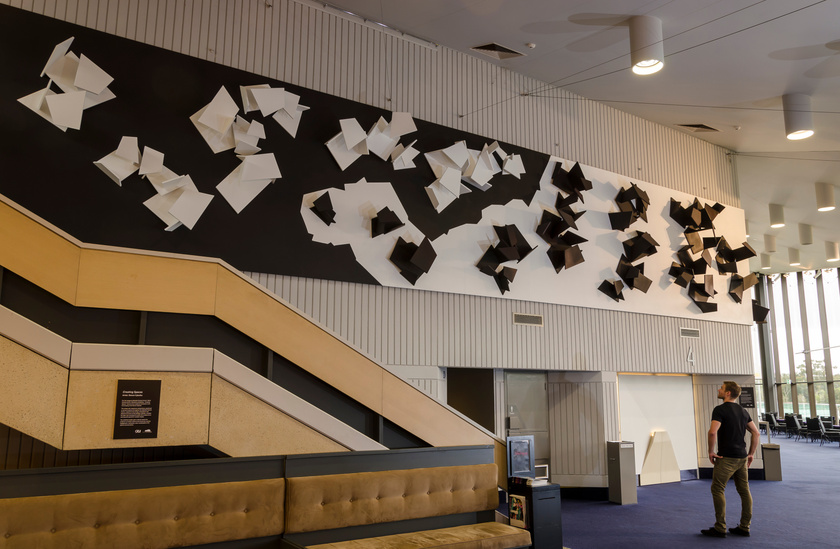 Changing Spaces, Particle Board, Acrylic paint, Spray Paint, Dimensions variable, Adelaide Festival Centre, 2014
Changing Spaces, Particle Board, Acrylic paint, Spray Paint, Dimensions variable, Adelaide Festival Centre, 2014