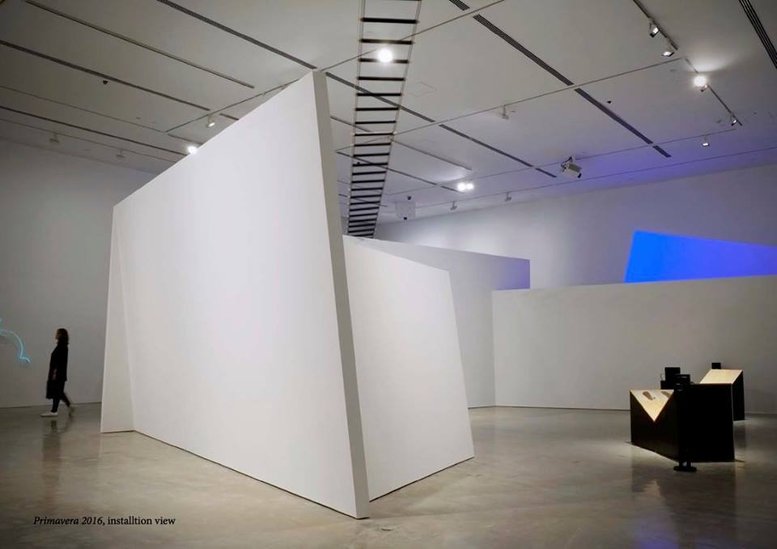 Steven Cybulka, Divisions, 2016, installation view, Structural Pine, Plasterboard, Plaster, Synthetic Polymer Paint, 9.5m x 3.6m x 9.5m,
Primavera 2016: Young Australian Artists
, Museum of Contemporary Art Australia, Sydney, 2016, image courtesy and © the artist, photograph: Christopher Snee
https://www.mca.com.au/discover-primavera-2016/Steven-Cybulka/
https://www.mca.com.au/discover-primavera-2016/
Steven Cybulka's work Divisions, as part of Primavera 2016, creates a vast architectural intervention, serving as the 'skeleton' for the exhibition and confounding the visitor with subtle yet disorientating shifts in angle and gradient.
The skeletal system is necessarily intertwined within other bodily systems. As the framework for being, it must also be integrated and adaptable, bending to accommodate new muscular growth or responding to the twitches of nervous energy. So finely tuned is the skeleton that the crick in our neck or the tiny fracture in our toe will trouble the whole. Likewise, Cybulka's architectural reconfiguration, a wall like any other, seeming so pedestrian and certain, and yet with the artist's minute adjustments to angle or gradient, its effect is profound, destabilizing and coercing in equal measure.
Divisions takes the gallery wall itself as its subject, blurring the line between exhibition design and sculpture. It resists and reshapes the economies of value between institution, viewer and the art object. The intersecting walls form a stilted spiral within the gallery, a geometrical abstraction of one of nature's most perfect forms. It both entices and frustrates the viewer's navigation, causing them to pause or be contained, to move around rather than through.
Cybulka's work draws attention to architectural features that would otherwise be ignored, having become invisible through familiarity, revealing the ideologies that underpin their design. Just as the work creates a rupture in the gallery, it creates a rupture in our perception – an opportunity to see and feel our space anew.
Steven Cybulka, Divisions, 2016, installation view, Structural Pine, Plasterboard, Plaster, Synthetic Polymer Paint, 9.5m x 3.6m x 9.5m,
Primavera 2016: Young Australian Artists
, Museum of Contemporary Art Australia, Sydney, 2016, image courtesy and © the artist, photograph: Christopher Snee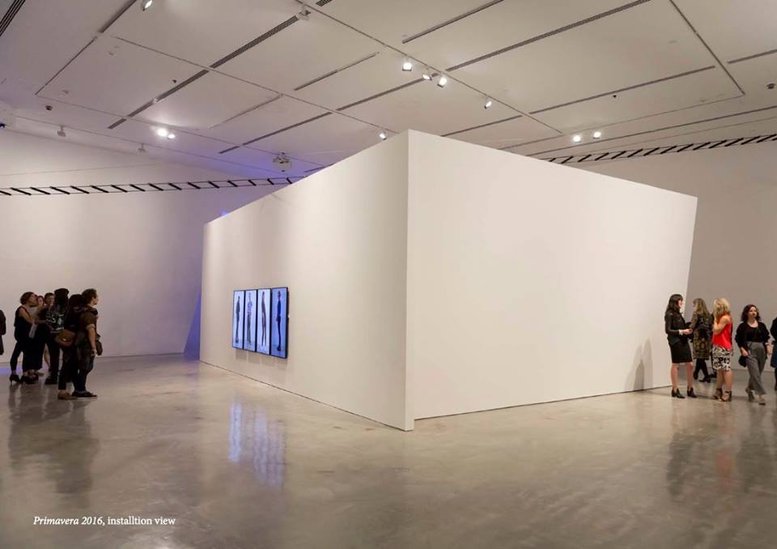 Steven Cybulka, Divisions, 2016, installation view, Structural Pine, Plasterboard, Plaster, Synthetic Polymer Paint, 9.5m x 3.6m x 9.5m,
Primavera 2016: Young Australian Artists
, Museum of Contemporary Art Australia, Sydney, 2016, image courtesy and © the artist, photograph: Christopher Snee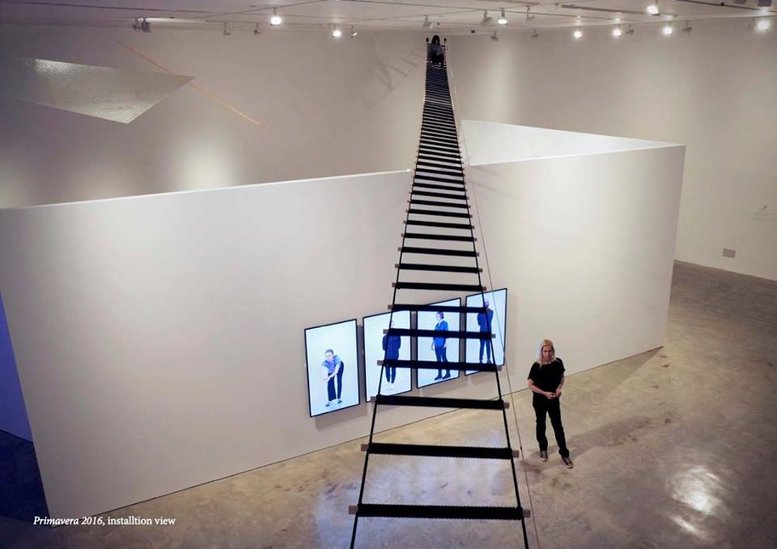 Steven Cybulka, Divisions, 2016, installation view, Structural Pine, Plasterboard, Plaster, Synthetic Polymer Paint, 9.5m x 3.6m x 9.5m,
Primavera 2016: Young Australian Artists
, Museum of Contemporary Art Australia, Sydney, 2016, image courtesy and © the artist, photograph: Christopher Snee
Steven Cybulka, Divisions, 2016, installation view, Structural Pine, Plasterboard, Plaster, Synthetic Polymer Paint, 9.5m x 3.6m x 9.5m,
Primavera 2016: Young Australian Artists
, Museum of Contemporary Art Australia, Sydney, 2016, image courtesy and © the artist, photograph: Christopher Snee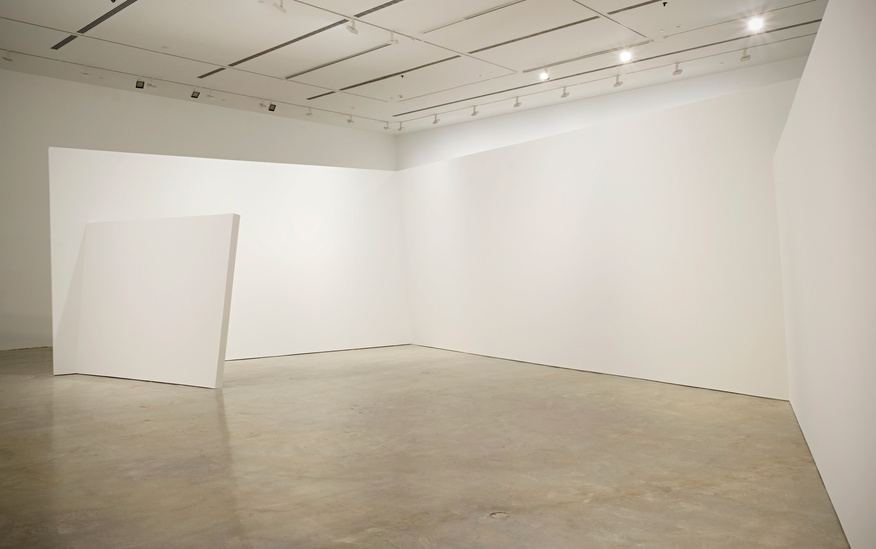 Steven Cybulka, Divisions, 2016, installation view, Structural Pine, Plasterboard, Plaster, Synthetic Polymer Paint, 9.5m x 3.6m x 9.5m,
Primavera 2016: Young Australian Artists
, Museum of Contemporary Art Australia, Sydney, 2016, image courtesy and © the artist, photograph: Christopher Snee
Steven Cybulka, Divisions, 2016, installation view, Structural Pine, Plasterboard, Plaster, Synthetic Polymer Paint, 9.5m x 3.6m x 9.5m,
Primavera 2016: Young Australian Artists, Museum of Contemporary Art Australia, Sydney, 2016, image courtesy and © the artist, photograph: Christopher Snee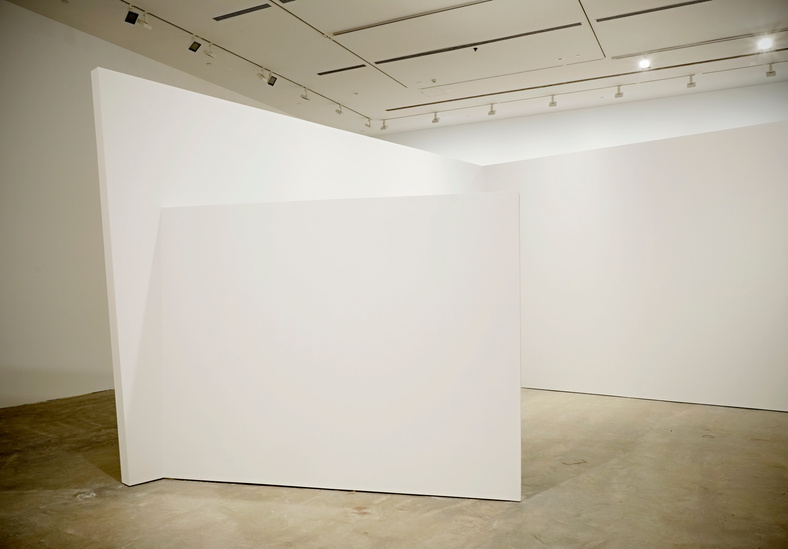 Steven Cybulka, Divisions, 2016, installation view, Structural Pine, Plasterboard, Plaster, Synthetic Polymer Paint, 9.5m x 3.6m x 9.5m,
Primavera 2016: Young Australian Artists
, Museum of Contemporary Art Australia, Sydney, 2016, image courtesy and © the artist, photograph: Christopher Snee
Steven Cybulka, Divisions, 2016, installation view, Structural Pine, Plasterboard, Plaster, Synthetic Polymer Paint, 9.5m x 3.6m x 9.5m,
Primavera 2016: Young Australian Artists
, Museum of Contemporary Art Australia, Sydney, 2016, image courtesy and © the artist, photograph: Christopher Snee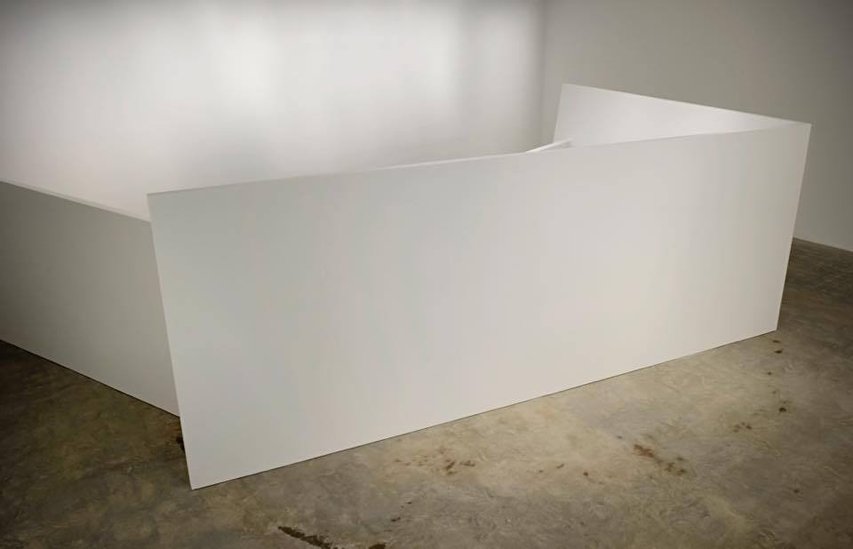 Steven Cybulka, Divisions, 2016, installation view, Structural Pine, Plasterboard, Plaster, Synthetic Polymer Paint, 9.5m x 3.6m x 9.5m,
Primavera 2016: Young Australian Artists
, Museum of Contemporary Art Australia, Sydney, 2016, image courtesy and © the artist, photograph: Christopher Snee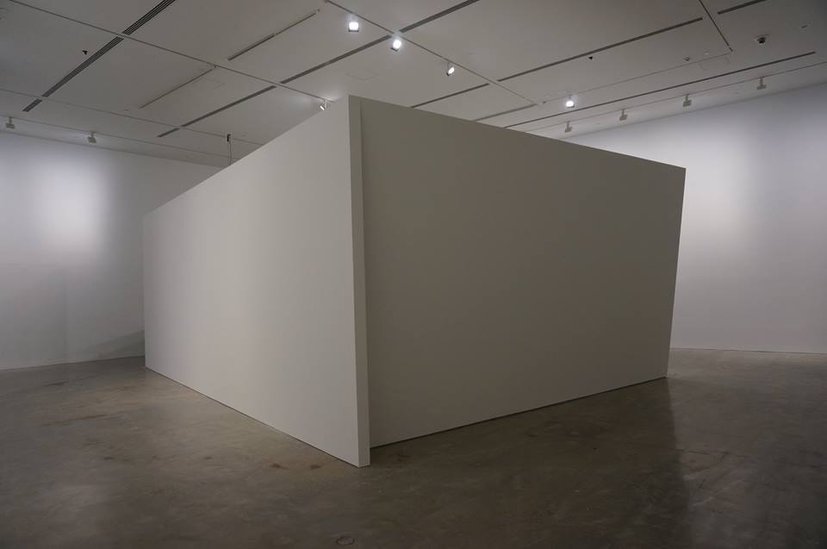 Steven Cybulka, Divisions, 2016, installation view, Structural Pine, Plasterboard, Plaster, Synthetic Polymer Paint, 9.5m x 3.6m x 9.5m,
Primavera 2016: Young Australian Artists
, Museum of Contemporary Art Australia, Sydney, 2016, image courtesy and © the artist, photograph: Christopher Snee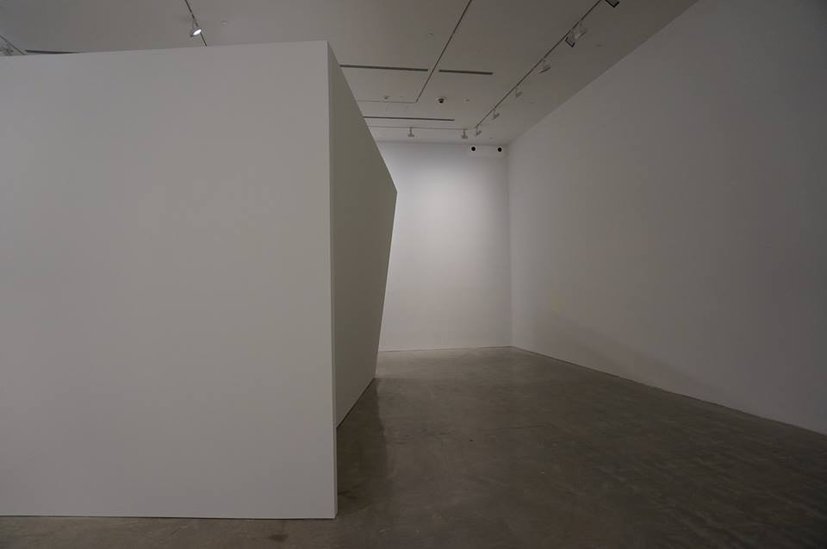 Steven Cybulka, Divisions, 2016, installation view, Structural Pine, Plasterboard, Plaster, Synthetic Polymer Paint, 9.5m x 3.6m x 9.5m,
Primavera 2016: Young Australian Artists
, Museum of Contemporary Art Australia, Sydney, 2016, image courtesy and © the artist, photograph: Christopher Snee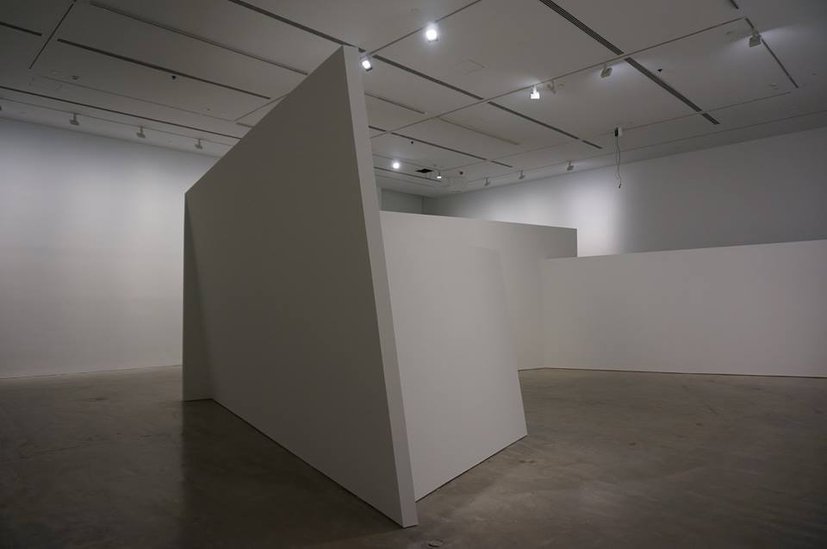 Steven Cybulka, Divisions, 2016, installation view, Structural Pine, Plasterboard, Plaster, Synthetic Polymer Paint, 9.5m x 3.6m x 9.5m,
Primavera 2016: Young Australian Artists
, Museum of Contemporary Art Australia, Sydney, 2016, image courtesy and © the artist, photograph: Christopher Snee
Steven Cybulka, Divisions, 2016, installation view, Structural Pine, Plasterboard, Plaster, Synthetic Polymer Paint, 9.5m x 3.6m x 9.5m,
Primavera 2016: Young Australian Artists
, Museum of Contemporary Art Australia, Sydney, 2016, image courtesy and © the artist, photograph: Christopher Snee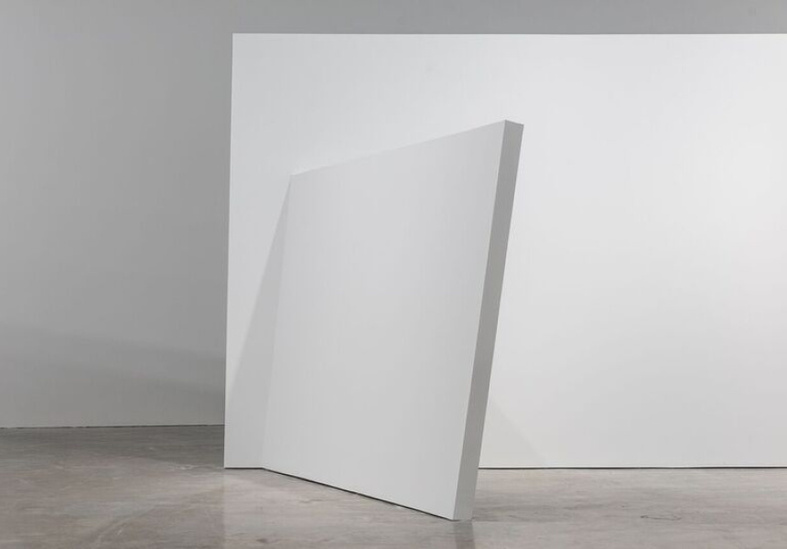 Steven Cybulka, Divisions, 2016, installation view, Structural Pine, Plasterboard, Plaster, Synthetic Polymer Paint, 9.5m x 3.6m x 9.5m,
Primavera 2016: Young Australian Artists
, Museum of Contemporary Art Australia, Sydney, 2016, image courtesy and © the artist, photograph: Christopher Snee
Steven Cybulka, Divisions, 2016, installation view, Structural Pine, Plasterboard, Plaster, Synthetic Polymer Paint, 9.5m x 3.6m x 9.5m,
Primavera 2016: Young Australian Artists
, Museum of Contemporary Art Australia, Sydney, 2016, image courtesy and © the artist, photograph: Christopher Snee